Media Bar
Kindle has become the most gifted item in Amazon's history. On Christmas Day 2009, for the first time ever, customers purchased more Kindle books than physical books.
A Good Read!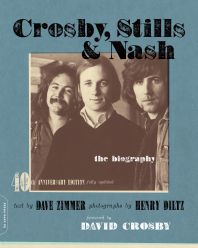 Click to read a sample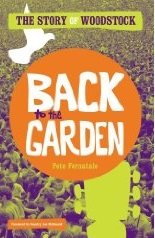 Back To The Garden
Good Deals!
Friday, December 29, 2006
007 the year of the Bond!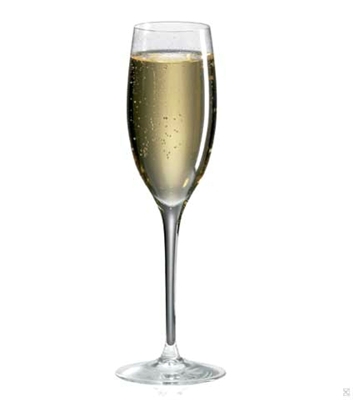 It's not stretching things to say that 2006 was an extremely difficult and painful, but also an extremely adventurous year in my most unusual life. In the end, it was a wonderous year, because my first grandchild, Ezra, came into the world. There is nothing to describe the feeling of holding your newborn grandchild in your arms, feeling the generations flow through you.
I find myself close to tears as I contemplate all that has come to pass in the last 363 days. They are the tears of depth that can be savored. They are the tears of diced, sliced and otherwise mixed emotions, as the mercurial visions of the recent past go slide showing by. In truth, I look forward to the mystery that will unfold from this journey. May this next year unfold as a harvest of the last one.
2006 deserves to be over. I am looking forward to a new year! 2007 is a good number (born on January 7th, sevens have always been lucky for me). It's the double 0h Seven year. Bond, yes, bond. Bond with opportunity, novelty and risk. Bond with curiosity, eagerness and creativity.
I wish you, yes you, and yes, you too, all the best for the New Year, health, contentment, prosperity, clear vision, success and love.
Thursday, December 28, 2006
Countdown 753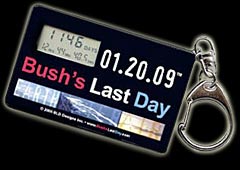 753 more days to go, until Bush is no longer President. I can't believe it's going to be that long! Then again, there is so much to do! I'm excited by all the possibilities.
Countdown keychain from
http://www.bushslastday.com/collectibles.html?gclid=CO-74dvftYkCFSmBFQoddD8r2A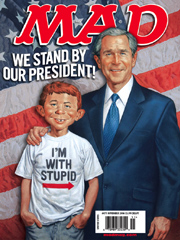 This one's for you,
Belacqua.
(
Mad cover c. Mad Mag, don't ask, don't tell
)
Tuesday, December 26, 2006
Sit on my lap and talk dirty to me, dolly
A
report
breaking out all over the net through news services as I write, says that a singing Baby Jade Bratz doll's energetic Karaoke repertoire includes the B word and the F word, according to an irate father of a six year old girl in Florida.
This hot on the heels of a claim earlier in December that a Little Mermaid doll called her three year old owner a
slut
. If you read the story you'll learn that no matter how hard Mattel denied it, the publisher of an independent toy guide did, with a lot of effort hear this.
Look for a crash release of competing rapper dapper dolls, this could really take off.
When I was a little girl, my lace bonnetted baby doll said mama when I tilted her, her eyelids opened and closed and sometimes she even wet her dipey when I bottle fed her. What in the world is going on? Dolls cussing, unbeknownst to their manufacturers? The mind, such as it is, boggles. Excuse me, I'm going to play some Beatles records backwards and listen for the hidden message. As soon as I can stop laughing.
Monday, December 18, 2006
Coded racism in campaign ad(s)
Everyone hates negative campaign ads, or claims to, but we'll see them for a long time to come because most analysts conclude that they work. This one was particularly distasteful.
I found this in the
Advertising column
on the Business Day page of today's New York Times.
TENNESSEE POLITICS


The midterm election campaign brought an onslaught of negative commercials, none more nefarious than a spot for Bob Corker, the Republican candidate for the Senate from Tennessee.

The commercial was composed of vignettes styled to resemble man on the street interviews about Mr. Corker's Democratic opponent, Harold E. Ford Jr. Actually, the interviewees were all actors, including a sexy woman who exclaimed, "I met Harold at the Playboy party!" and returned at the end of the commercial to wink and say, "Harold, call me."

The woman is white. Mr. Ford is black. That set off a furor about coded racism and sponsorship rules for political ads; Mr. Corker disavowed the spot, which was financed by the Republican National Committee. After Mr. Corker won the election, many analysts attributed his victory to the commercial, produced by Scott Howell & Company.
Here's the video, what do you think?
It should be noted that the Dems also ran negative campaign ads against Corker and that Ford ended his campaign with a a "positive" ad calling his opponent Corker "a decent man."
Some independent video wonk made an equaly tasteless unofficial mock ad to comment on the whole flap. Replete with coded homophobia. Or is that satire on homophobia? It's so so hard to say.
Saturday, December 16, 2006
Ahmet
The music business, the world of bon vivants and American culture lost a great fellow on December 14th, when Ahmet Ertegun passed away at 83, from injuries sustained in a fall backstage with the Rolling Stones at Bill Clinton's 60th birthday party in October.
I knew Ahmet back in my rock and roll days, he regaled me more than once. He and Mica once took Jac Holzman and I out for my birthday in New York. We had Peking Duck. We were mutual fans and colleagues of a sort. I'd like to say kindred spirits, but Ahmet, well he was just unique.
Here are some Ahmet stories, edited from different chapters of my first book,
Trips, Rock Life in the Sixties
.
Ahmet Ertegun, son of Turkey's Ambassador to the U.S., grew up in Washington D.C. hanging out with Ralph J. Gleason. He loved finding old records by black artists, usually discontinued discs from fly-by-night labels, some unique and irreplaceable. He and his brother Neshui would go through stacks of them, knowingly pick out masterpieces, buy them for pennies and sell them to collectors for as much as $25.

Neshui, a gentleman of calculating mind and disarmingly formal demeanor,was the stable element of the duo; Ahmet was the character, a music wizard, a renegade and a fast thinker with an outrageous sense of humor and timing. Ahmet was such a raconteur that his dentist couldn't get him to shut up long enough to drill his teeth. At one appointment in 1947 he was telling the dentist stories of his success in picking and reselling rare old 78 RPM recordings and he dentist was talked into lending Ahmet the money to start Atlantic Records.

Atlantic became a prestigious successful jazz, pop and R&B label, one respected by musicians and consumers. Atlantic ruled the roost until Motown came along.

After many major hits and a foray into rock, Ahmet decided to court the Rolling Stones when their contract with Decca expired. He hung out with Mick Jagger, winning his confidence, entertaining him, wheeling, dealing, negotiating and cooking up schemes. It came to the point where Jagger was about to make a decision but was holding out for time. Ertegun placed a call to Jagger and asked for a commitment. Jagger replied that he'd decided to talk to Columbia records to see what they would come up with. Ertegun was perplexed and annoyed. "Look," he demanded, with an air of finality. "I've got to know your decision soon because I've a decision of my own to make. It's either you or Paul Revere and the Raiders." And with that, he hung up the phone. Jagger signed a deal with Atlantic, even though other labels offered them more money.

Years later, Ahmet signed Crosby, Stills Nash & Young to Atlantic, recognizing their potential as a super-group but almost as soon as the first album was finished the group had internal problems that seemed certain to split them up. Steve Stills, to whom Ahmet was very close, had actually left the group. Atlantic had invested a huge sum in advances and production costs. Ahmet was quite irritated with them. "That group is gone." Ahmet told me unhappily at a small dinner party in his New York town house. "The only way they'll get back together again is for the other three to go to Stills and ask him to come back, but they'll never do it. There too proud and they're too hurt." Ahmet was really and uncharactaristicly upset.

I suggested they replace Stills with another bass player, mentioning, half in jest, that Paul McCartney was free (the Beatles had recently broken up). I thought it'd make Ahmet laugh. Instead, his eyes lit up and he turned to me, saying "That's a tremendous idea. Tremendous!" He lowered his voice. "I wonder how much Apple would give me for the other three?"
Of course CSN&Y reformed, broke up many times and reformed again. They are touring now, very much alive, and so are the Stones. What a legacy of music and stories Ahmet has left. I feel privileged to have known him. You'll find lots of bios on line with the fascinating and improbably wonderful facts of his life.
I very much enjoyed Artie Wayne's post and personal stories,
Ahmet Ertegun R.I.P Rock In Perpetuity!
on his blog.
My condolences to Mica and an entire world of music that will miss him dearly.
Thursday, December 14, 2006
'Tis the Season
Happy Hanukkah!!
Here's a little Hanukkah Klezmer music for you
"
and while we are playing
the candles are burning low
one for each night to shed a sweet light
and remind us of days long ago
...."
May your heart and your days be filled with light, your nights with candles of hope, sweetness and joy.
Wednesday, December 06, 2006
A Crackpot Welcome
Crackpot Chronicles welcomes to it's very small and ecclectic link list,
Open Letters to George W. Bush (from your admirer Belacqua Jones)
. It is
Case Wagenvoord
's Salon Blog of witty and insightful commentary on American life and policy, directed at our lame lame duck current president. I don't know what he's going to call it when Dubya's term is over, but I hope he keeps it up. Well worth a read.
I've been a fan of OL2GWB for a while now with no idea that Case was a Crackpot reader. Recently he left a comment, to which I replied here and by email and we've since become e-pals, someday to meet.
Sample from today:
Dear George,

One of America's favorite pastimes is making hyperbolic statements of questionable validity. For example, we say we are the world's sole surviving superpower. This is true if you define "superpower" as a nation swimming in obsolete military hardware suited for traditional army-against-army warfare, but totally unsuited for today's reality, which is guerilla/insurgency warfare.

Another hyperbolic assertion is that we are the richest nation on earth. This, also, is true if we define wealth as indebtedness.
I mention this because the ability of Americans to maintain an illusion of prosperity is an important instrument of social control. As long as an illusion of well-being remains, the public will be content enough not to cause trouble. A patina of prosperity, no matter how thin, is enough to conceal a condition of functional impoverishment. The illusion holds as long as the banks don't call in their loans.

Prosperity, whether real or imagined, works to your advantage when it is divorced from meaning. By meaning, I mean a firm grounding in something other than material accumulation

Nothing rots the soul like prosperity without meaning. A prosperity grounded in meaning yields spiritual serenity. Without meaning, prosperity yields boredom. Boredom in search of stimulation fosters evil. It is in the dense fog of boredom that intelligence divorces wisdom and gives you the banality of evil so necessary for the corporatization of the earth.

This is why the religious right is so important to the oligarchy. We must never allow boredom to morph into serenity. A congregation seated in the sterile environs of their mega-glass auditorium watching their preacher on a big screen is able to maintain the illusion of meaning without actually experiencing it. For the mega church's, religion is all about happiness and personal growth. They forget that for a genuine religion, the goal is wisdom, not happiness. This quest for happiness is the barricade that guarantees worshipers will never experience the transrational gift of the Spirit.

Yes, George, a bored people is a tabula rasa upon which the grossest barbarity may be written with impunity. All that matters is that it stimulates.

In the end, it's all smoke and mirrors.

Your admirer,
Belacqua Jones
read
the blog
and wonder why George doesn't ever write Belacqua back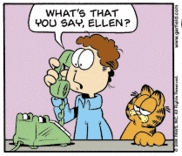 Mainer, New Yawka, Beijinger, Californian, points between. News, views and ballyhoos that piqued my interest and caused me to sigh, cry, chuckle, groan or throw something.
Previous Posts
This blog has moved
---
Saving it for history - or at least eBay
---
Top Nine Movies of 2009
---
Happy Holidays Everyone
---
Bird's Eye
---
John Lennon
---
Stage Fright
---
Message in a bottle rocket
---
How now
---
8 years later
---

Terror Alert Status

---
Links
Baseball Crank
This Modern World
The Peking Duck
The Talent Show
ESWN
Simon World
Angry Chinese Blogger
Angry Chinese Blogger mirror
Open Letters to GWB
Archives
Web Gizmo
Technorati Profile
Site Feed

&nbsp